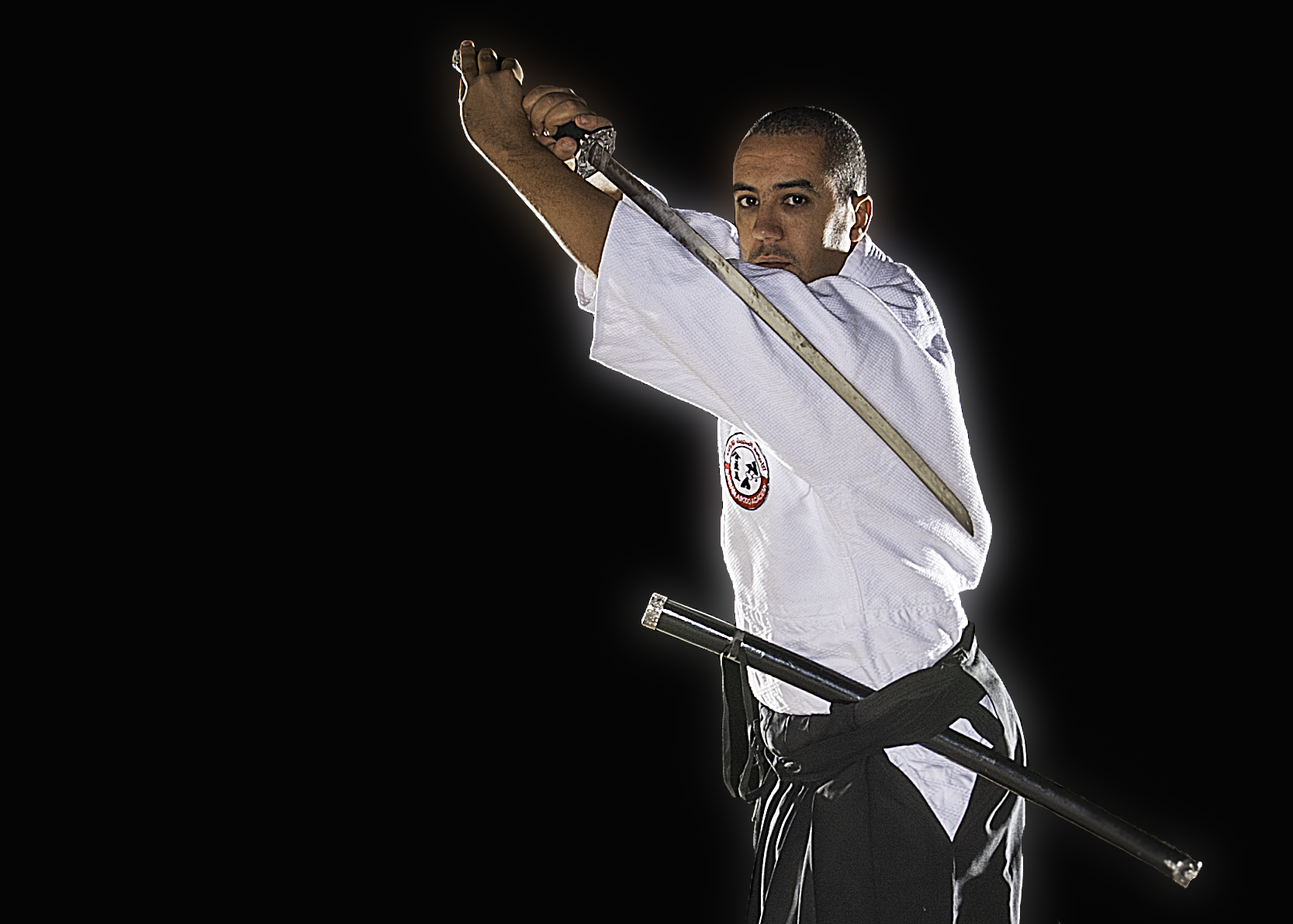 Sensei Sufyan NidBelaid 6th Dan Aikido (technical director of the Higher Committee of Aikido in Bahrain) was born in Morocco on 4th March 1980. He started his sports career in school by playing volleyball.  During this time he won the Moroccan local tournament in 1990. In that year fate brought him to know Aikido.  Five years later he earned first Dan – first degree black belt and was recognized as the youngest person to be awarded a black belt in the Arab and African countries.
Sensei Sufyan began his Aikido teaching career under the supervision of Sensei Mohammed El-Khouthy. Together they taught children classes in his hometown, and after that they transferred to the Al-Fidaa Aikido & sports society. In 2001 he was promoted to Deputy Technical Director and member of the technical committee of the Moroccan Association of Aikido & Iaido.
In 2004, Sensei Sufyan moved to Bahrain and established Bahrain Aikido School where many participants joined. He later had been appointed
General Coordinator of the Moroccan Union for the Gulf region and the membership of the Moroccan Association of Senior Masters was awarded to him. In 2007 the school expanded, adopting its current name – the Bahrain Aikido Academy.  Several Aikidoka earned their first degree black belt rank within this Dojo.In 2012 Sensei Sufyan achieved the rank of 5th Dan in Aikido.
In 2016 Sensei Sufyan founded the Higher Committee of Aikido in Bahrain.  This organization is the vehicle to put Bahrain's Aikido on the global level.  As a result, the Bahrain Martial Arts Federation recognizes him as Technical Director of Aikido in Bahrain.